Source:  NAHB.com [July 19, 2016]
Nationwide housing starts rose 4.8 percent in June to a seasonally adjusted annual rate of 1.19 million units, according to newly released data from the U.S. Department of Housing and Urban Development and the Commerce Department. Overall permit issuance increased 1.5 percent to a seasonally adjusted annual rate of 1.15 million.
"This month's uptick in production is an indicator that the housing market continues to move forward," said NAHB Chairman Ed Brady, a home builder and developer from Bloomington, Ill. "At the same time, builders are adding inventory at a cautious pace as they face lot shortages and regulatory hurdles."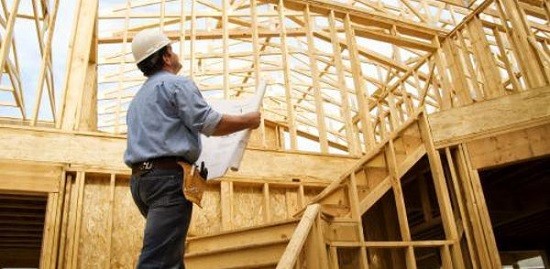 "The June report is consistent with our forecast for a gradual but consistent recovery of the housing market," said NAHB Chief Economist Robert Dietz. "Single-family production should continue to strengthen throughout the year, buoyed by job growth, new household formations and low mortgage interest rates."
Single-family housing starts rose 4.4 percent to a seasonally adjusted annual rate of 778,000 units in June while multifamily production ticked up 5.4 percent to 411,000 units.
New Home Sales are steady and consistent all over metro Atlanta. Homebuyers have spoken in large numbers about what they desire in a new home and the homebuilders have listened.  If you would like more homebuying traffic, make sure the homebuyers can find your sales center. Traffic numbers are up so why not use your marketing dollars effectively with directional signs to draw buyers to your new home community? Homebuilders invest a lot of time, energy and resources to get potential home buyers to their new home communities but sometimes it's hard toknow where to spend your advertising dollars for the most effective return.  When advertising you need to cover all the bases with the new social media marketing and traditional marketing but you can add the winning edge to your marketing efforts with quality directional signs from Accurate Sign Placement.  You have many buyers out looking for new homes but with traditional GPS and maps the new street names may not be available. Accurate Sign Placement will produce quality directional signs to direct the home buyers directly to your sales center.
Target quality traffic with strategically placed directional signs in high visibility locations from the most reliable sign placement source, Accurate Sign Placement. To get your directional signs up contact Accurate Sign Placement at 404-255-9960 and talk to Shane or Laura.  The steps are as easy as 1-2-3…
Click here to find out more
Find out what Atlanta's top home builders  already know…. Accurate Sign Placement of Atlanta can provide you with a targeted marketing service through sign directionals, also known as Weekend Directionals (WEDs). Weekend sign directionals are an inexpensive yet effective advertising medium to generate new clients and traffic to your new home sales center. Through the placement of strategically placed signs in high visibility locations, sign directionals provide brand exposure, new leads and traffic to any advertised location.
Accurate Sign Placement is the most reliable sign placement source for the New Homes Industry. With over 20 years of experience, Accurate Sign Placement offers expertise and knowledge within the sign placement industry.   Their client base has expanded to various industries over the years with a proven marketing strategy that can work for any company location.  Accurate Signs are one of the few sign companies in Atlanta that is consistently covered by Workman's Compensation.  That means your company is protected.  Click here to print flyer   The Accurate Sign Placement company services the city of Atlanta and many of the surrounding metro Atlanta cities in Georgia.   Call Shane today at 404-255-9960  to get started
Or email us at shanepalmer.accurate@comcast.net
Save