Source:  Housingwire.com
New home sales are the bright spot in housing
Economic growth is set for a rebound in the second half of 2016 and will make up for the lackluster growth at the beginning of the year, according to Fannie Mae's September 2016 Economic and Housing Outlook.
Fannie Mae's outlook predicts that economic growth will hit 2.6% in the second half of the year, up from 1% in the first half. Overall, the full-year forecast for 2016 remains at 1.8%, unchanged from last month.  
Consumer and government spending are expected to be the main drivers of growth for the remainder of 2016, but inventory investment and net exports are likely to drag on growth. Nonresidential and residential investment are expected to be neutral for the year.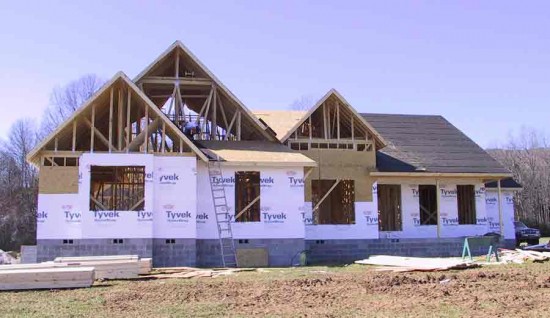 "Consumers continue to carry the economy and the earnings slowdown in the August jobs report may be an aberration in the recently improving personal income growth trend," said Fannie Mae Chief Economist Doug Duncan. Household income posted its first significant increase in eight years, new data from the U.S. Census Bureau showed
.
[read article]
Sales are steady and consistent all over metro Atlanta. If you would like more homebuying traffic, make sure the homebuyers can find your sales center. Traffic numbers are up so why not use your marketing dollars effectively with directional signs to draw buyers to your new home community

?

Homebuilders invest a lot of time, energy and resources to get potential home buyers to their new home communities but sometimes it's hard toknow where to spend your advertising dollars for the most effective return.  When advertising you need to cover all the bases with the new social media marketing and traditional marketing but you can add the winning edge to your marketing efforts with quality directional signs from Accurate Sign Placement.  You have many buyers out looking for new homes

but

with traditional GPS and maps the new street names may not be available. Accurate Sign Placement will produce quality directional signs to direct the home buyers directly to your sales center.
Target quality traffic with strategically placed directional signs in high visibility locations from the most reliable sign placement source, Accurate Sign Placement. To get your directional signs up contact Accurate Sign Placement at 404-255-9960 and talk to Shane or Laura.  The steps are as easy as 1-2-3…
Click here to find out more
Find out what Atlanta's top home builders  already know…. Accurate Sign Placement of Atlanta can provide you with a targeted marketing service through sign directionals, also known as Weekend Directionals (WEDs). Weekend sign directionals are an inexpensive yet effective advertising medium to generate new clients and traffic to your new home sales center. Through the placement of strategically placed signs in high visibility locations, sign directionals provide brand exposure, new leads and traffic to any advertised location.
Accurate Sign Placement is the most reliable sign placement source for the New Homes Industry. With over 20 years of experience, Accurate Sign Placement offers expertise and knowledge within the sign placement industry.   Their client base has expanded to various industries over the years with a proven marketing strategy that can work for any company location.  Accurate Signs are one of the few sign companies in Atlanta that is consistently covered by Workman's Compensation.  That means your company is protected.  Click here to print flyer   The Accurate Sign Placement company services the city of Atlanta and many of the surrounding metro Atlanta cities in Georgia.   Call Shane today at 404-255-9960  to get started
Or email us at shanepalmer.accurate@comcast.net
Save