Taste of Alpharetta – Coming May 3rd – Minutes From Your New Home at West Main on Canton Street
Taste of Alpharetta has become an annual tradition for festival goers, families and food connoisseurs. Mark your calendars to dine in Historic Downtown Alpharetta at over 60 restaurants in one fun night. Sample delicious appetizers, entrees and desserts from the top chefs in town.
Enjoy culinary demonstrations, activities for all ages and entertainment to please every palate. Admission is free, you may purchase food tickets on site at our ticket booths for $.50 each. Restaurants participating in the Taste of Alpharetta will not accept cash (tickets only). Restaurants charge $1-3 per food sample.  Happening on Thursday, May 3rd from 5:00 pm to 10:00 pm in Historic Downtown Alpharetta, rain or shine!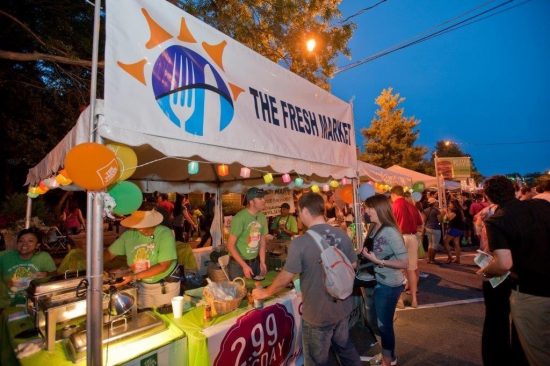 The Music Stage will have harmonic rock/folk/R&B bands. A separate Culinary Competition Stage will pair top area chefs against one another in five categories – Best Appetizer/Salad, Best Fast Casual, Best Fine Dining, Best Presentation and Best Dessert. Award winners are presented on the Main Stage at approximately 8:30 p.m. Vote for the People's Choice Award at the Culinary Competition Stage prior to 7:00 p.m. Party with Metro Atlanta radio stations. Play at the fun zones. Come out and enjoy Alpharetta's premier dining experience! Get more information here
Come early in the day to check out all the restaurants, area and shops in Historic Downtown Alpharetta and imagine living your life within walking distance of this great area.  West Main Townhomes are located at 95 Canton Street, Alpharetta, GA 30009 Get Directions Here