Strong housing demand keeps builders optimistic in future – Can the homebuyers find your sales center?
Source:  Housingwire.com
Builder confidence edged down slightly in April as supply places a strain on builders, however confidence in the future remains on solid ground as homebuyer demand continues to surge, according to the latest Housing Market Index from the National Association of Home Builders and Wells Fargo.
Builder confidence decreased one point to 69 in April, the HMI showed. This marks the fourth consecutive month of decreases as it fell one point in March to 70, dropping from February's downwardly revised reading, which was previously set at a post-recession high of 72.
"Strong demand for housing is keeping builders optimistic about future market conditions," NAHB Chairman Randy Noel said. "However, builders are facing supply-side constraints, such as a lack of buildable lots and increasing construction material costs. Tariffs placed on Canadian lumber and other imported products are pushing up prices and hurting housing affordability."
Derived from a monthly survey that NAHB has been conducting for 30 years, the index gauges builder perceptions of current single-family home sales and sales expectations for the next six months as good, fair or poor. [read full article]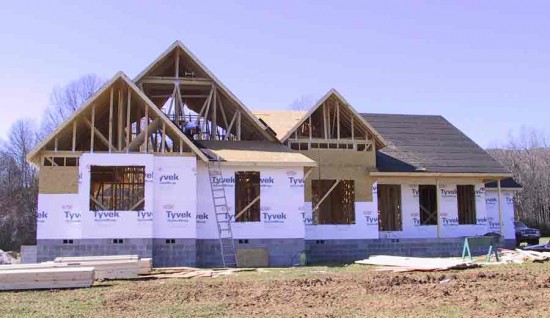 Homebuilders invest a lot of time, energy and resources to get potential home buyers to their new home communities but sometimes it's hard to know where to spend your advertising dollars for the most effective return.  When advertising you need to cover all the bases with the new social media marketing and traditional marketing but you can add the winning edge to your marketing efforts with quality directional signs from Accurate Sign Placement.  You have many buyers out looking for new homes but with traditional GPS and maps the new street names may not be available. Accurate Sign Placement will produce quality directional signs to direct the home buyers directly to your sales center.
Target quality traffic with strategically placed directional signs in high visibility locations from the most reliable sign placement source, Accurate Sign Placement. To get your directional signs up contact Accurate Sign Placement at 404-255-9960 and talk to Shane or Laura.  The steps are as easy as 1-2-3…
Find out what Atlanta's top home builders  already know…. Accurate Sign Placement of Atlanta can provide you with a targeted marketing service through sign directionals, also known as Weekend Directionals (WEDs). Weekend sign directionals are an inexpensive yet effective advertising medium to generate new clients and traffic to your new home sales center. Through the placement of strategically placed signs in high visibility locations, sign directionals provide brand exposure, new leads and traffic to any advertised location.
Accurate Sign Placement is the most reliable sign placement source for the New Homes Industry. With over 20 years of experience, Accurate Sign Placement offers expertise and knowledge within the sign placement industry.   Their client base has expanded to various industries over the years with a proven marketing strategy that can work for any company location.  Accurate Signs are one of the few sign companies in Atlanta that is consistently covered by Workman's Compensation.  That means your company is protected.  Click here to print flyer   The Accurate Sign Placement company services the city of Atlanta and many of the surrounding metro Atlanta cities in Georgia.   Call Shane today at 404-255-9960  to get started