Spring is here – Plan Your Garden With These Tips – Stop by and choose your new home at Habersham at Fort Mill
Spring is here, the sun is shining, birds are singing and it's time for your garden to come back from the long winter.  There are many things you can do to get your garden back in shape for the beautiful spring and summer flowers.
First things first, clean out the garden.   Remove all debris such as leaves and pull out the weeds by the roots so that they don't come back.  Next it is important to revitalize the soil!  You can add moisture to your dried out soil by adding organic material like compost or manure.
Not sure what the soil might need?  You can test the soil for PH, Nitrogen and other chemicals with a handy soil test kit from your local home improvement or hardware store. You also may need to add fertilizer especially where you might need to increase the richness of the dirt.  
Not only might you need fertilizer, but adding mulch to your flowerbeds and gardens is a good idea.  One to three inches of mulch helps to prevent weeds and diseases. It also keeps the moisture in the garden and maintains the temperature. The rule of thumb is to keep the mulch a few inches from the plant stems to prevent roots from rotting.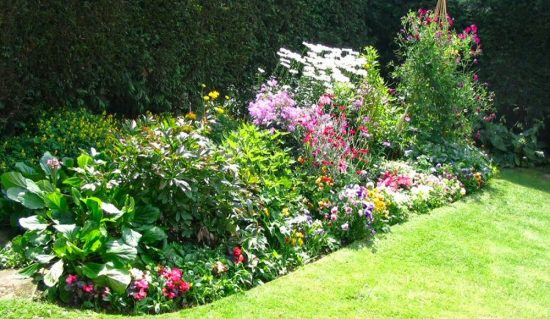 If your plants survived the winter, you may need to prune them back to allow them to spread out and grow back strongly.  Don't forget to sharpen any of your yard tools that might need sharpening to make your project go much easier.  Wait until after the last freeze when the weather has warmed up for good.
Now for the fun part!  Once everything is in good shape, head to the garden center to choose your new spring plants.  You should lean towards planting more perennials rather than annuals, because annuals have to be replaced every year. This means you're making an investment in plants that will die every year and require replacement. Perennials, on the other hand, last for two to three years and usually survive winter frosts.
Have you chosen your new home in Fort Mill?  Be sure to stop by Habersham at Fort Mill and tour the model homes.  This great community is perfectly positioned around a 4-acre lake with beautiful green spaces and offers an incomparable lifestyle with a resort style amenity park that will include an incredible waterpark with swimming pool and toddler pool, a magnificent clubhouse overlooking the community lake, a playground, village green and walking trails.
Homes include 4-sides painted siding or 4-sides brick exteriors, with side-entry garages in the Estates.  Looking for a basement homesite?  Limited opportunities remain for basement homesites.
Combine all of the amenities with top ranked Fort Mill schools, lower property taxes and close proximity to a variety of job centers, and you'll understand why so many will call Habersham home.
Habersham at Fort Mill has MOVE-IN ready homes available through Shea and Pulte Homes if you are thinking of making your move now or in the near future.  Check out the website here
Fort Mill Schools (including Tega Cay) along with Clover, Rock Hill, and York enjoy the honor of being the best school system in all of South Carolina with the Fort Mill School District 4 leading the pack. According to the SC Department of Education, the Fort Mill School District gets an Absolute Rating of "Excellent" and sends 93% of high school seniors on to college.
Directions:  I-77 South to exit 88 – Gold Hill Rd. Turn right onto 460/Gold Hill Rd. Turn left at the 2nd cross street onto Pleasant Rd. Travel 1.9 miles and turn left onto Coltharp Rd. Neighborhood will be ahead on the left.
Make plans to tour one of our new decorated model homes, check back frequently for more information or visit us online at http://habershamfortmill.com.
Shea Homes – 803-746-7061 / Pulte Homes –  803-746-7684