Live – Eat – Shop in Historic Roswell at Hillandale – Charleston Style Homes from the $800's
Your home should be a reflection of who you are and what you love most.  Each person has to decide where they want to live, what type of community and then start to consider what type of home they could love for years to come.  The size of the community matters to many.  If you are looking for an intimate community , consider Hillandale with just 36 homes. Located in Historic Roswell, priced from the $800's and inspired by the streetscapes of Charleston, South Carolina.
Hillandale brings back Pebble stone driveways, gracious front porches, covered outdoor dining areas and beautiful private gardens will make you think that you have stumbled upon a streetscape of Charleston with it's southern charm and ambience.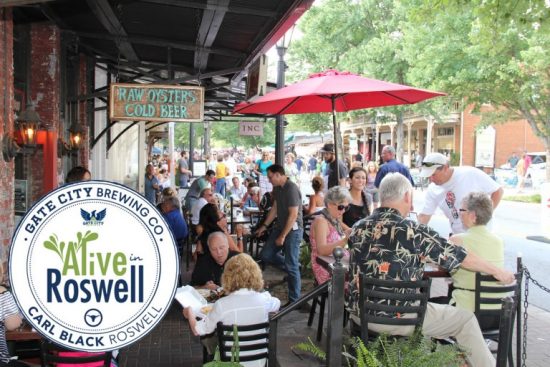 Historic Roswell is a great place to live and play.  For those who revel in history, Roswell's Historic District offers 640 acres of vintage homes, historic sites, museums, monuments, churches and cemeteries, with 122 acres listed on the National Register of Historic Places. Roswell has certainly kept up with the times and offers a Alive at Roswell every year that brings the community together for great eats, wonderful finds and live music in a community atmosphere.  Alive in Roswell is a monthly free, family-friendly festival held concurrently on Historic Canton Street, Historic Roswell Square, and the City Hall Grounds. The festival occurs each 3rd Thursday evening (5:00-9:00 pm) from April through October.