First Friday Concert: Emerald Empire Band in Historic Norcross – Minutes from your new home at Parkside Norcross
Spring is here and the outside festivals and concerts ramp up in earnest.   On tart your weekend right with concerts in Norcross on the first Friday of every month!
The featured band is the Emerald Empire Band playing a variety of musical styles from Top 40 to classics, and everything in between! Songs performed will be a mixture of high energy dance music and slower tunes – always a lot of fun! Seating is limited, reserve your seats today! Enjoy your evening by bringing your own food and favorite beverages! For a perfect evening, order dinner to go from one of the great downtown Norcross restaurants.  Learn more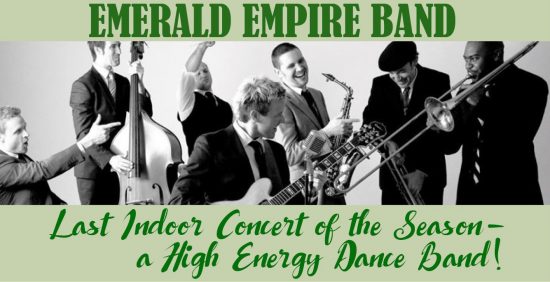 While you are in the area, grab some dinner at one of Historic Norcross's great eateries and check out Parkside Norcross located on Canton Street.  Historic Norcross is an inviting historic area located near the hub of downtown.  Parkside features a live/work component, the first of its kind in the City of Norcross, which enables the occupant to operate a small business out of their home.