17% of Adults Plan to Buy Home in Next 12 Months; Many for the First-Time – Are your signs out?
Source:  Eyeonhousing.org
This post releases the first edition of the Housing Trends Report (HTR), a new research product created by the NAHB Economics team with the goal of measuring prospective home buyers' perceptions about the availability and affordability of homes for-sale in their markets.  The HTR will be released quarterly in order to track changes in buyers' perceptions over time.  All data are derived from national polls of representative samples of American adults conducted for NAHB by Morning Consult.  This is the first in a series of posts highlighting results for the first quarter of 2018.
Seventeen percent of poll respondents in the first quarter of 2018 said they are planning to buy a home within the next 12 months, and for 45% of those prospective home buyers, this would be the first time buying a home. In comparison, in the last quarter of 2017, 24% of respondents had plans to purchase a house within a year, and of those, 60% self-reported as first-time buyers. [ read full article ]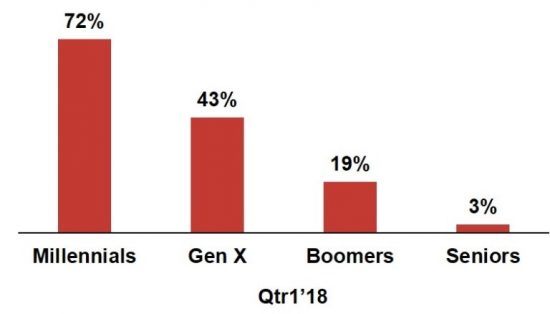 Homebuilders invest a lot of time, energy and resources to get potential home buyers to their new home communities but sometimes it's hard to know where to spend your advertising dollars for the most effective return.  When advertising you need to cover all the bases with the new social media marketing and traditional marketing but you can add the winning edge to your marketing efforts with quality directional signs from Accurate Sign Placement.  You have many buyers out looking for new homes but with traditional GPS and maps the new street names may not be available. Accurate Sign Placement will produce quality directional signs to direct the home buyers directly to your sales center.
Target quality traffic with strategically placed directional signs in high visibility locations from the most reliable sign placement source, Accurate Sign Placement. To get your directional signs up contact Accurate Sign Placement at 404-255-9960 and talk to Shane or Laura.  The steps are as easy as 1-2-3…
Find out what Atlanta's top home builders  already know…. Accurate Sign Placement of Atlanta can provide you with a targeted marketing service through sign directionals, also known as Weekend Directionals (WEDs). Weekend sign directionals are an inexpensive yet effective advertising medium to generate new clients and traffic to your new home sales center. Through the placement of strategically placed signs in high visibility locations, sign directionals provide brand exposure, new leads and traffic to any advertised location.
Accurate Sign Placement is the most reliable sign placement source for the New Homes Industry. With over 20 years of experience, Accurate Sign Placement offers expertise and knowledge within the sign placement industry.   Their client base has expanded to various industries over the years with a proven marketing strategy that can work for any company location.  Accurate Signs are one of the few sign companies in Atlanta that is consistently covered by Workman's Compensation.  That means your company is protected.  Click here to print flyer   The Accurate Sign Placement company services the city of Atlanta and many of the surrounding metro Atlanta cities in Georgia.   Call Shane today at 404-255-9960  to get started