Daffodil Colorfest at Gibbs Garden – Think Spring! – A quick trip to your new home at Horizon at Laurel Canyon
Think Spring!  Even as the days get longer and warmer, spring is just around the corner.  Make your plans to visit Gibbs Garden to enjoy the Daffodil Colorfest going on from now until April 15th. The 7th Annual Daffodil ColorFest bursts on the scene with 20 million + daffodils in more than 100 varieties.
There are numerous events and festivals at Gibbs Gardens.  Whether you just come to enjoy the flowers or come for an event, it is a peaceful place.   Some of the events include Easter Sunday, Music in the Gardens, Gardening Classes with Walter Reeves, Bee Keeping with Nancy and Sean Cook, Arts Festivals where artists sell their original work plus plant sales, other festivals and much much more.  Learn more here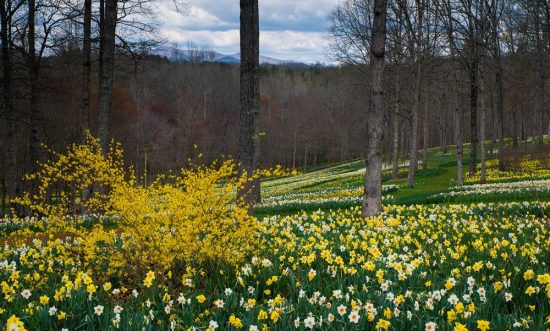 While you are in the area, stop by and check out the Horizon at Laurel Canyon with ONE move-in ready home on lot nine.  This community has sold twenty-four homes in Phase I since opening and has just celebrated its one year anniversary on March 4th.  Priced from the $300's, Horizon at Laurel Canyon highest priced new home sold for over $900,000.