The Canoe Club NOW Has 14 Homes Under Contract! Spring and Early Summer Home Move in Dates Available NOW!
Gone are the days when new homes stayed on the market for months and months.  The new normal is that most homes are sold before they are finished!  With the Atlanta housing market still having record low inventory numbers, new homes are selling rapidly.
Stop by today and tour the awesome lake homesites at The Canoe Club.  If you are ready to buy a home, Peachtree Residential have three homes slated for April completion and New Leaf Homes, LLC has four ranch homes either complete or nearing completion.  Spring is next month!  Can summer be far behind?
Imagine your new life at The Canoe Club.  It has been said to enjoy your life, just add water and nothing could be closer to the truth at The Canoe Club, Fayette County's #1 Community for 2014, 2015 and 2016!
The Canoe Club has certainly been the most "sought after" community in the entire Fayette County area and with good reason.  The Canoe Club has an award winning builder group and offers a generous offering of homestyles.  With a lifestyle that is meant to love, come home to over 600 picturesque acres and 2 spectacular freshwater lakes, Menawa and Senoya.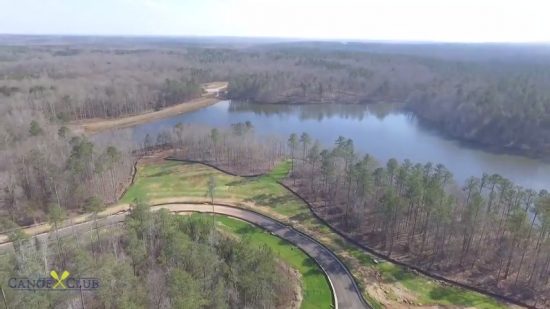 Homes now under construction are slated to be ready for March, April and May closing dates. Just in time to enjoy The Canoe Clubs fantastic amenities! Can you envision the 5,500 square foot Nantucket-inspired Lake Cottage overlooking the lakes with a large gathering room, sunroom, catering kitchen and coffee bar with the bird's eye view above. Be in place to enjoy the four-lane lap pool next summer ,enjoy a game of tennis on the lighted tennis courts or just enjoy the lakeside wharf dock and canoe storage plus a 24 hour fitness center.Take a peek at the community video here.