An Exceptional Home – The Fir at Smyrna Grove – 2016 Community of the Year!
If you are thinking of waiting until warmer weather is here before choosing a new home, you may want to re-consider.   According to a recent article in KeepingMattersCurrent.com " The survey showed that in the latest Aspiring Home Buyers Profile by the National Association of Realtors (NAR), 82% of surveyed renters desire to own a home in the future, with 80% believing homeownership is a big part of achieving their American Dream.
The profile went on to state that 50% of millennials believe that their rent will increase, with 20% believing that an increase in rent will be the catalyst that pushes them to consider buying a home vs. renewing their lease. " 
"If you are one of the many homeowners whose houses no longer fit their needs and are looking to move up to your dream home, now is a great time to list your starter home! First-time buyers are out in force looking to achieve their American Dream."

Now is the time to purchase your new dream home for late spring or early summer move in dates.  Need  a basement?  Check out the premiere Smyrna Grove, OBIE Community of the Year Winner for 2016 with fifty six remaining homesites.  Offering basement homesites and three car garage home plans, Smyrna Grove is selling out fast!
Available Home: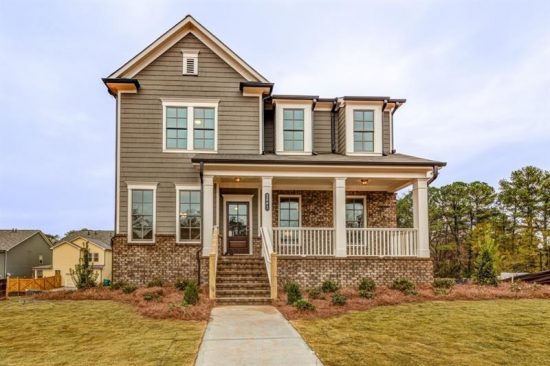 Smyrna Grove is excited to feature one of their newest home plan, "The Fir" , an innovative new home plan featuring a 3 car drive-under garage.