Estate Experts: 2018 set to be best economic year since housing crisis – Are your signs out?
Source:  Housingwire.com
Although December's job report numbers disappointed experts' expectations, many explained that the end-of-year increase in construction jobs is just what the housing market needed. Total nonfarm payroll employment increased by 148,000 in December, the report showed. This is down from November's upwardly revised increase of 252,000 jobs.
This number is far below experts' expectations for December. Experts predicted the month would show an increase of 190,000, 210,000 or even 250,000.
"The December jobs report was modestly positive, as employment gains were below expectations but still strong enough to keep the unemployment rate steady," said Curt Long, National Association of Federally Insured Credit Unions chief economist.
"Wage growth remains low, but did tick up slightly to 2.5%," Long said. "Overall, the job market performed well in 2017 and is a key reason why the economy is poised for its best year since the crisis in 2018."
And despite the lower-than-expected overall numbers, experts were still optimistic due to the 30,000 increase in construction jobs. "December's increase in construction labor is a hopeful reminder that things will eventually get better for our severely depleted housing market," realtor.com Senior Economist Joseph Kirchner said. "In fact, if this trend gains momentum, it could address one of the largest issues holding back inventory – a lack of construction labor."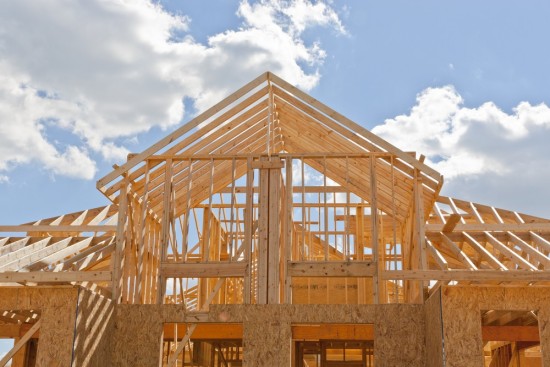 "Let's hope it does, because the report also shows no end in sight for the insatiable demand we're seeing in the market," Kirchner said. "Jobs drive housing demand and with the unemployment rate remaining at its lowest level of the millennium, it's only going to pick up." Read full article
No matter what area of Atlanta you are in, the uptick in traffic is a sight to behold and homebuyers must be able to find your sales center.  In Atlanta, new home sales are steady and consistent all over metro area with many homebuilders hitting record numbers. If you would like more homebuying traffic, make sure the homebuyers can find your sales center. Traffic numbers are up so why not use your marketing dollars effectively with directional signs to draw buyers to your new home community?
Homebuilders invest a lot of time, energy and resources to get potential home buyers to their new home communities but sometimes it's hard to know where to spend your advertising dollars for the most effective return.  When advertising you need to cover all the bases with the new social media marketing and traditional marketing but you can add the winning edge to your marketing efforts with quality directional signs from Accurate Sign Placement.  You have many buyers out looking for new homes but with traditional GPS and maps the new street names may not be available. Accurate Sign Placement will produce quality directional signs to direct the home buyers directly to your sales center.
Target quality traffic with strategically placed directional signs in high visibility locations from the most reliable sign placement source, Accurate Sign Placement. To get your directional signs up contact Accurate Sign Placement at 404-255-9960 and talk to Shane or Laura.  The steps are as easy as 1-2-3…
Find out what Atlanta's top home builders  already know…. Accurate Sign Placement of Atlanta can provide you with a targeted marketing service through sign directionals, also known as Weekend Directionals (WEDs). Weekend sign directionals are an inexpensive yet effective advertising medium to generate new clients and traffic to your new home sales center. Through the placement of strategically placed signs in high visibility locations, sign directionals provide brand exposure, new leads and traffic to any advertised location.
Accurate Sign Placement is the most reliable sign placement source for the New Homes Industry. With over 20 years of experience, Accurate Sign Placement offers expertise and knowledge within the sign placement industry.   Their client base has expanded to various industries over the years with a proven marketing strategy that can work for any company location.  Accurate Signs are one of the few sign companies in Atlanta that is consistently covered by Workman's Compensation.  That means your company is protected.  The Accurate Sign Placement company services the city of Atlanta and many of the surrounding metro Atlanta cities in Georgia.   Call Shane today at 404-255-9960  to get started